Dear players,
We are very happy that you are interested in our Pula bridge festival. Here is some additional information, about Istria, Pula and the tournament. If there is any other information that you may need we will be happy to help. Please do not hesitate to contact us by phone: 385-98-288-199 or e-mail: tihana@pilar.hr.
These are the official pages of the Pula tournament. On these pages you can later find all the results of the tournament. You can also see information about our club at crobridge.com/clubs/jtz.
40 years of tradition and guests from more than 20 countries who come each year prove that this is a tournament worth visiting. We hope you will enjoy our tournament and the city of Pula, and we will do our best to make your visit unforgettable.
for Tournament organizers
Tihana Brkljačić
ISTRIA
On the 45th parallel, there is Istria!. Exactly halfway between the Equator and the North Pole. The navel of Europe! The land of eternal spring, olives and good wine, delicious fruits of sea and land.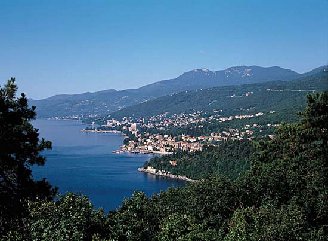 The navel of Europe. A coffer full of secrets, wisdom and the essence of the Old Continent. What about the key? You have it inside, you can comprehend Istria with your soul, your essence is hiding here. Immerse into this miniature planet and you will discover beauty and the truth about yourself.
Istria is the largest Adriatic peninsula, heart-shaped, red soil, ancient Europe's closest Mediterranean, almost reaching to her hearth. Your nearest true South, right here, below the Alps, in Croatia. Here where civilizations and peoples meet, where cultures, customs and opinions are interwoven.
Istria is a park luxuriously decorated with nature: fertile valleys, fields stretching to the sea, the mountain of Učka, more than 1,000 meters high, brooks, waterfalls, rocks and sand, all together in this small region.
PULA
"On the Illyrian river the oars came to rest
by the gravestone of pale-haired Harmonia-Snake,
a city was founded:
a Greek might have called it "A City of Refuge"
but in their language they named it Polai."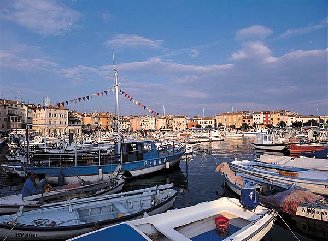 History tells us that Hercules was the first protector of the city. From the legends we learn that the beautiful amphitheatre was built by fairies on one starlit summer night. There are even those who claim that the zero meridian actually passes through Pula... There is so much yet to be discovered about this 3000 year old city.
The legend of the Argonauts describes their voyage in the ship Argo to capture the Golden Fleece. The subjects of the King of Kolchis gave up in their pursuit after their king's son died. Fearing they would be punished for the prince's death and pursuit's failure, they decided to settle on the site of his death. Pula was, for the Kolchis refugees, not only a shelter but also a refuge; a place of no return.
The most important geographer of the ancient world, Strabo, claimed that Pula was thus founded and according to this legend it happened about three thousand years ago.
Famous writers and composers (Dante, Thomas Mann, James Joyce, Franz Lehar, and others) were inspired by the town that has existed for three millennia, and where the old meets the new.
Pula represents a very fine combination of the old and modern city. The area of Pula is magnificent, with country stone houses and modern buildings, quiet huckleberry shade and the view to the culture of mankind.
Many cultural and historical monuments dominate its panorama and represent today the unique setting of various cultural and artistic events.
Tourist facilities (our hotels) are located outside the town in woods close to the sea, but the city is easy to reach by car or bus. Beaches stretch along 100 km of beautiful and indented coastline.
GASTRONOMIC TOUR
During its tumultuous history, various nations came to Istria bringing their culture, thus influencing the cuisine of the peninsula and its affiliated islands. These diversities blended and created a unique and original cuisine, namely, Istrian.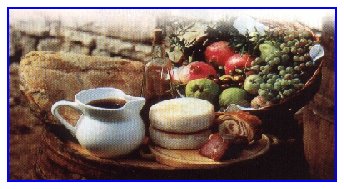 Among the seafood specialities recommended is the following menu: a couple of oysters from the Lim channel, octopus salad with potatoes and a little bit of garlic, seasoned with olive oil from Tar or Vodnjan, then noodles with seafood, and as a main dish one of the following fish: base, gold fish, sole or sea-bream.
An alternative menu might be: pilchard marinade, squid ink risotto and as a main dish: the crown of seafood - fish, shellfish, crab and squid brodetto. Malvazija, a white wine, goes well with both of these menus.
Typical dishes of continental Istria are, as hors-d'ouvre, smoked ham (pršut), sheeps-milk cheese (pecorino), some olives, smoked fillet (zarebnjak) and sausages grilled on an open flame; as a main dish, pasta, gnocchi or "fuži" with game stew, possibly garnished with cooked sauerkraut. Every Istrian meal calls for manestra, a vegetable stew/soup, sometimes served at the beginning of the meal, but often being a main course. This dish should be accompanied by teran.
The crown of Istrian culinary art is the truffle, a fungus which grows under the ground and which is collected by specially trained dogs. From time immemorial the truffle has been known as a potent aphrodisiac, the marvel of world gastronomy. This natural and healthy food is enhanced with Wild asparagus, various types of mushroom, fruits such as figs, grapes, almonds...
Wine in Istria has a spiritually sacred meaning: necessity, love, culture of living, food and drink. Istrians are devoted to the grape-vine, making a cult of it, and it is no wonder that wine is woven into the culinary art tradition. In Istria, wine has become an inevitable accompaniment to various home-made dishes, the crown of every ceremony, and pleasure at the table.
Among the wines synonymous with Istria are malvazija and red teran. However, typical varieties are white and grey pinot, Chardonnay, Hrvatica, the autochthonous variety, fine rose', borgonja, merlot, cabernet sauvignon, and refošk. There is also Muscat of Momjan, a wine to be savored like life itself.
Bon appétit and cheers!
FACTS ABOUT PULA
Latitude: 44o 52' N Longitude: 13o 51' E
Population: 82.000
Climate: Mediterranean
Hours of sunshine (per year): 2480
Average annual temperature: +13 oC, September: +25 oC
Winds: wintertime - bora and jugo, summertime - mistral
Sea temperature: max +26 oC, min+ 8 oC, September:+24 oC
THE TOURNAMENT
Rules & regulations:
always be on time!
slow play will not be tolerated!
remain seated at all times!
follow the ALERT procedure!
1 NT opening bid, if not 15 - 18 balanced, must be alerted!
negative doubles and strong two-s must be alerted!
do not ALERT after 3 NT!
make your opening lead face down!
use the STOP card, always or never!
RULE 18 IS APPLIED in all pair games first and second seat only!
highly artificial systems and "Brown Sticker" conventions are not allowed!
the convention card is not obligatory!
strong opening bids must not be psyched in any MP or IMP games!
close the bidding boxes after the last game!
leave the boards, the bidding boxes and the travellers on the table!
REGISTRATION
In order to start tournament on time the latest time for registration, for every tournament, is one hour before the beginning of each tournament. Please, do it!
Within the following half an hour registration will only be possible by paying double entry fee. However, you can always register for any tournament in advance. DO IT in order to avoid the crowd and ensure your registration in time.
info
Players from more than 20 countries visit our Festival each year. There are about 100 teams in the Open teams tournament and about 250 pairs in the Open pairs tournament.
---
This Bridge Festival is being played according to the International Laws of Duplicate Contract Bridge, version 1997, these General By-Laws and other Special By-Laws, such as penalty, behaviour and the usual norms of good manners.
The sole interpreters of all these acts are Tournament Technical Manager and the Tournament Committee.